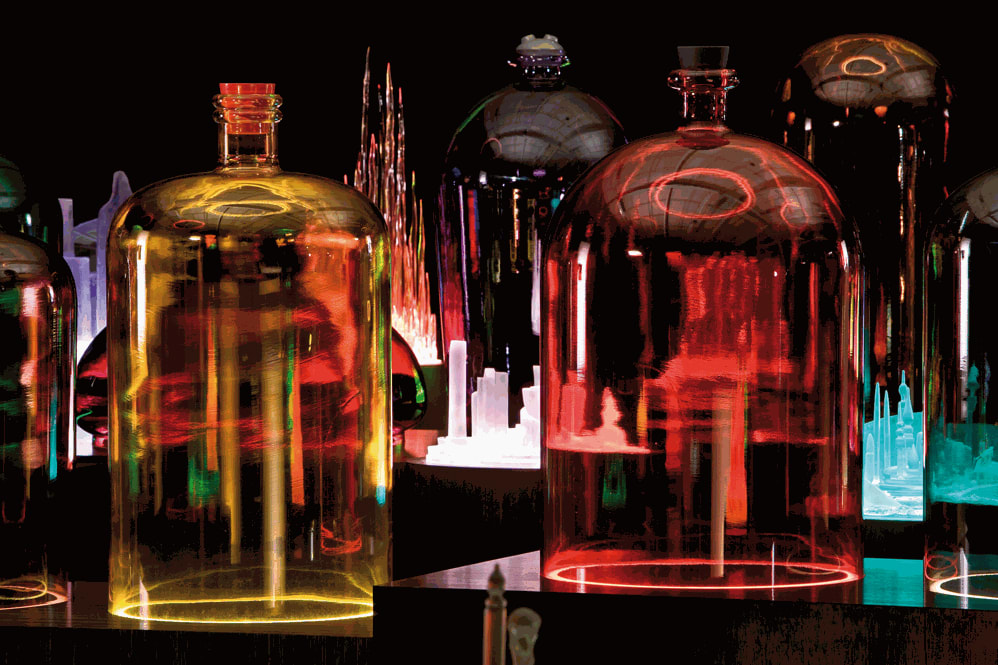 © Mike Kelley Foundation for the Arts
The exhibition devoted to one of America's most influential artists of the late twentieth-early twenty-first centuries offers a new perspective on this major corpus that has always resisted ready categorisation, by featuring some of his most important works.
Ghost and Spirit presents a sequence of different bodies of work and immersive environments created by the artist, including the spectacular Kandors, futuristic cities under bell jars. Mike Kelley's work always fed on subculture references and a tension between the depth of critical thinking he fostered and the apparent superficiality of a pop aesthetic that toyed with notions ranging from seduction to trash. He also never ceased to point to the role of the artist and how this figure appears or disappears.